Tracks
1. With You
2. Tryin' to be Zeppelin III (Instrumental in G)
3. With You (Third Man Record Booth Vinyl Version)
Having lived in Nashville, Tennessee, for four years, it was a pleasure recording an alternate version of my new single 'With You' at Jack White's Third Man Record Booth. It's about the size of a phone booth, so you can only fit into it with a 3/4 sized guitar, and it prints to vinyl as soon as you finish recording, so you've got one chance to get it right. That's what you hear on Track 3 – the vinyl version of With You. The studio version is Track 1, and here are some recording notes for recording solo acoustic singer-songwriter style & mixing folk music for those interested.
Tryin' to be Zeppelin III uses an open G guitar tuning (G-G-D-G-B-D) so you can make a G chord without fretting the guitar. Gave this instrumental a feel that reminded me of some of the acoustic tracks from Led Zeppelin III and IV. Though I don't believe Jimmy Page used open G tuning on those records.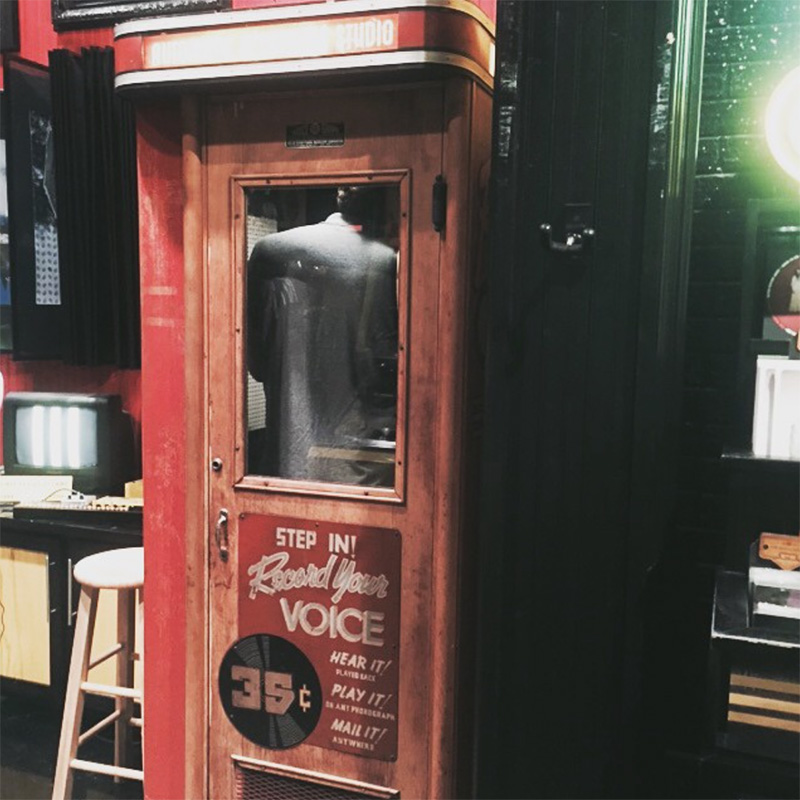 Recording notes
Vocals: Universal Audio 2-610 preamp -> Shure SM7 -> UAD LA2A -> UAD Neve 88RS
Acoustic guitar & mandolin: Universal Audio 2-610 preamp -> Oktava MK 012 -> UAD 1176 -> UAD Neve 88RS
Master: UAD Ampex Tape, The Glue Buss Compressor

Discography
The Bayou City Tapes (A Bluegrass Covers EP)
With You (Solo Acoustic)
Just A Day In Your Life (Live)
Empty Bars, Live Guitars: Austin, Texas – October 5, 2005
Road Signs
Right About Now I'd Like to Move to Austin and Buy a Purple House
Just A Day In Your Life