Looking for royalty free acoustic or folk music for your latest YouTube video? Read on.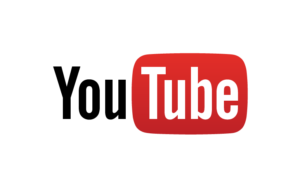 YouTube is a force. No question about it, for aspiring musicians and filmmakers alike, there's no better place to find and cultivate an audience (of one or millions). I've always known this, yet I've always approached YouTube as a channel for my own music at an arms length.
As a musician, the lack of a true royalty structure was a turnoff. My thinking was… there are a number of places to get my music online (iTunes, Spotify, etc), so I might as well make some money to fund my future projects.
Somewhere along the way, I changed my mind.
It was a culmination of things. Or a coincidence of events. First off, I've been struck by a couple of recent examples of YouTubers using my music in their videos (a small sampling below). Seeing my music as the score to someone else's creation is a rush – it puts a smile on my face. I also came to the realization that I make music because I love making music, not because I give a damn about making money off of it (streaming pays pennies anyways). In that spirit, I'd rather have a few new listeners as opposed to a few new dollars.
Upon seeing some of the great (and not so great – including a bizarre moose hunt video – those examples not included below) uses of my music in YouTube, I did some searching for databases where I could offer up my music royalty free for YouTube creators. I didn't find much. Even YouTube's own database of royalty free tunes is small and seemingly never updated.
So, I'm going direct – this will be the home for my own little music licensing catalog. If you're looking for royalty free acoustic music and modern folk for your YouTube creations (or other film or video projects), you've come to the right place. All of my music is royalty free under the Creative Commons non-commercial license. To use one of my tunes for your project, all I ask is…
1) Contact me with a quick overview of your project (no moose hunting videos, please) and what song(s) you'd like to use
2) I'll respond back with a high resolution mp3 of the song(s)
3) When you post your video, cite the Creative Commons license (Attribution-NonCommercial-ShareAlike 4.0 International (CC BY-NC-SA 4.0), to be specific) and include a link to my website
That's it.
Here's a playlist of my songs available for licensing (song from my bluegrass covers EP are not included due to cover song licensing laws), along with a handful of cool videos using my music to bring their vision to life.
Sailing La Vagabonde is a YouTube videolog of an Australian couple sailing the world. Riley & Elayna have used a few of my tunes in the soundtrack of their journey…
Right About Now I'd Like to Move to Austin and Buy a Purple House @ 3:53
Alright with Me @ 0:32
Better Days @ 1:55
A philosophical musing on materialism and moderation…
Pitch-shifted perfection…